If a career at a medical facility is of interest to you, or if you would like to expand your skills within the medical billing field, this course is for you!
There is a growing need for trained billers in the medical field. A career in medical billing comes with growing employment opportunities in a variety of settings including: hospitals, clinics, and skilled nursing facilities.
Minnesota West Community & Technical College and Medi-Sota, Inc. have partnered to develop an interactive online course to prepare students for success, providing them the skills needed to pursue this career path.
This online course provides the flexibility for those students already employed and need non-traditional training opportunities to succeed. Weekly Zoom meetings with the instructor offer the opportunity to ask questions and receive guidance as needed. The online class is interactive and offers realistic scenarios to test the student's ability to resolve problems and to increase their understanding of the correct procedures to follow in various billing situations.

The September 10, 2020 course has a registration deadline of August 21st.
For more details, click the following link to download the brochure: Brochure Link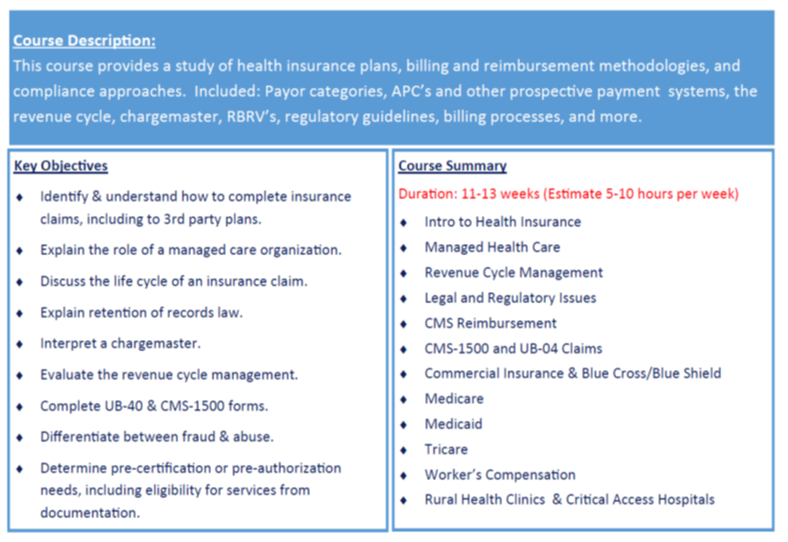 Click Here for Registration Instructions
For registration questions please contact:
Jennifer Gearman
Phone: 320-769-2269
Email: This email address is being protected from spambots. You need JavaScript enabled to view it.
For billing questions please contact:
Roxanne
MN West Community & Technical College
Phone: 507-537-7530
You are not legally obligated to provide any of the requested information on the registration form. However, our office may have difficulty providing adequate services if we do not receive the appropriate information. This information will be kept confidential.
Refund Policy: Cancellations must be made no later than 10 business days prior to the course. The full course fee will be charged if cancellation is made in less than 10 business days. Full refunds will be given for all classes cancelled by Minnesota West Community & Technical College. Registration is transferable to another person.

Equal Opportunity: Minnesota West Community & Technical College is committed to a policy of nondiscrimination in employment and education opportunity.

Sexual Harassment: Any Customized Training Services student or staff member who believes he/she may have been harassed should report the incident to Karen Miler, Human Resources, Minnesota West Community & Technical College, 1011 First St. W., Canby MN 56220, 507-223-7252.

Senior Citizen: Senior citizens taking course(s) through Minnesota West Community and Technical College Customized Training Services/Continuing Education will be charged according to Minnesota Statute 135A.52, which states: A senior citizen taking a closed enrollment contract training or professional continuing education courses must pay the regular tuition charge for the course and is not eligible for a free/or reduced rate.

ADA: This document can be made available in alternative formats such as large print, Braille, or audiotape. For TTW communication, contact the Minnesota Relay Service at 1-800-627-3529 and then ask them to place a call to the campus. If you need an accommodation to enable you to fully participate in this activity, please contact the campus two weeks prior to the training for supplemental services for persons with disabilities.